Practical insights and networking
Are you motivated and eager to learn? Then you've found just the right place! We are looking for students that are fascinated by the technological developments in the automotive industry and already want to go further than theory during their studies. Furthermore, we would be delighted to meet you if you possess basic programming skills and enjoy the challenge of mastering new topics as well as finding solutions.
Find all vacancies on our job portal. We are also happy to accept unsolicited applications.
Your opportunities at IPG Automotive
Most offers are tailored to IT, engineering and natural sciences students but we have opportunities in other departments as well.
You will get a first impression of the different occupational fields such as development, product management and business development. This gives you the possibility to find out which area of work suits you most.
As a working student, intern or when writing your thesis at IPG Automotive, you are already able to gain practical experience during your studies. Another plus: You have the opportunity to get in touch with the professional world.
Get to know us – your student job will give you great insights into our company and if you like it here, a direct entry after graduation is often possible.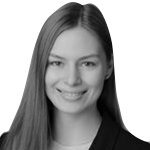 During my internship I had the opportunity to realize my own project and to implement it in CarMaker. Now I'm pleased to join the team as a permanent member.
Don't forget to take a look at our job portal to find the perfect position for you. We would be delighted to get to know you!