Creative opportunities and innovative products
Are you ready to step up your career? We are targeting ambitious goals and are looking for highly skilled team members that drive development with us. Whether you are a confident expert or a determined leader – at IPG Automotive, you have the opportunity to bring your experience to bear and actively shape our company. Become a part of our pioneering technology with your ideas and rethink the future of vehicle development with us.
You will find all vacancies in our job portal. Take a look now!
Your opportunities at IPG Automotive
We are team players on all levels. As a team, we support each other to tackle challenging tasks and obstacles in projects. But for us, team spirit is much more: We offer a framework in which you can establish a good work-life balance.
You will face new career challenges that will develop your skills and our innovative products further. With your ideas and strategies, we jointly drive the virtualization and digitization of vehicle development – shaping your future and the future of mobility.
In our growing company with flat hierarchies situated at the crossroads of IT and the automotive industry, you are continuously presented with projects and perspectives. They allow you to take on responsibility and to bring your strategic expertise and well-founded know-how to the table.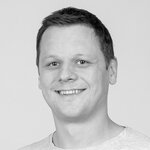 What inspires me most about my work is always being at the forefront of the latest technologies in the field of ADAS. Driving virtual vehicle development forward with my ideas and therefore shaping the mobility of the future motivates me every single day.
Don't forget to take a look at our job portal to find the perfect position for you. We would be delighted to get to know you!